How much more would you expect to pay for a custom-made piece of jewellery?
It can actually cost less.
When you buy a mass-produced ring from a retailer, the price includes rent, wages, management, shop fit-out, and shareholders' profits.
I work from a home-based studio.  You will speak directly with the designer, not a sales assistant.  After-hours appointments are very popular with busy clients – and no shopping center car parks.
Bring your ideas.  I can work with a family heirloom or that bargain you found online.
Or I can supply everything.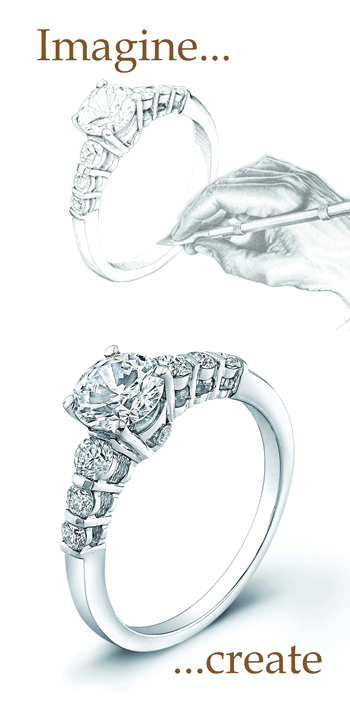 I would love to help you create a beautiful piece of jewellery that you will treasure for years to come.
TESTIMONIALS
What Clients Say About Us